After much consideration and discussions among EMTF Board and Maui County Staff we have decided NOT to have the East Maui Taro Festival this year. There have been a number of obstacles with Hana County facilities, as well as funding issues and personal Board issues that have led to this decision. However, we have already started planning for EMTF 2024, hopefully on April 20, 2024. Mahalo for all who have inquired and all those who have offered their support.
We apologize to all of you who made plans to participate this year: taro farmers, other farmers, crafters, food vendors and musicians. We encourage farmers to take their produce to the Hana Farmer's Market and hope to see you next year.
On Behalf of EMTF Board,
Much Aloha,
Maria Orr
President
---
Download Forms (PDF)
Agricultural Tent Booth Application
Information Tent Booth Application
Arts & Crafts Booth Application
---
---
---
Email inquiries to: info@tarofestival.org


Bridging with Aloha, Lokahi, Laulima and Hana
---
History of the East Maui Taro Festival
By Maria E. "Ka`imipono" Orr
Background on Kalo (Taro)
from "Canoe Plants of Ancient Hawai`i"
Taro Resources on the Web
Links to Other Kalo and Hawaiian Culture Sites
---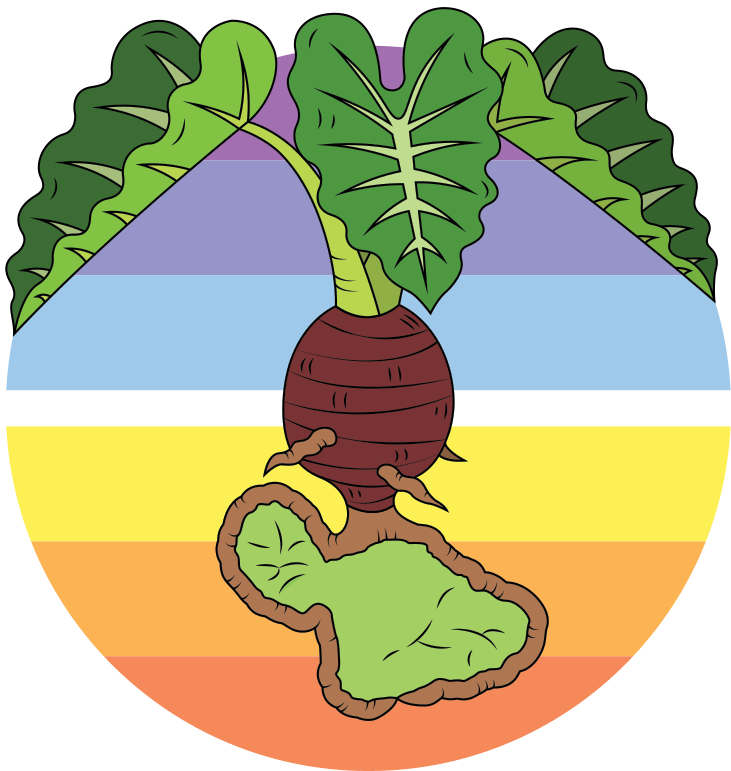 27th Annual East Maui Taro Festival
Saturday, April 13, 2019 Hana, Maui

26th Annual East Maui Taro Festival
Saturday, April 21, 2018 Hana, Maui

25th Annual East Maui Taro Festival
Saturday, April 29, 2017 Hana, Maui

24th Annual East Maui Taro Festival
Saturday, April 30, 2016 Hana, Maui

23rd Annual East Maui Taro Festival
Saturday, April 25, 2015 Hana, Maui

22nd Annual East Maui Taro Festival
Saturday, May 3, 2014 Hana, Maui

21st Annual East Maui Taro Festival
April 20 - 21, 2013 Hana, Maui

20th Annual East Maui Taro Festival
April 21 - 22, 2012 Hana, Maui

19th Annual East Maui Taro Festival
April 30 - May 1, 2011 Hana, Maui

18th Annual East Maui Taro Festival
April 23-25, 2010 Hana, Maui

The 17th Annual East-Maui Taro Festival
April 25-26, 2009 Hana, Maui

The 16th Annual East-Maui Taro Festival
April 26-27, 2008 Hana, Maui

The 15th Annual East-Maui Taro Festival
April 28-29, 2007 Hana, Maui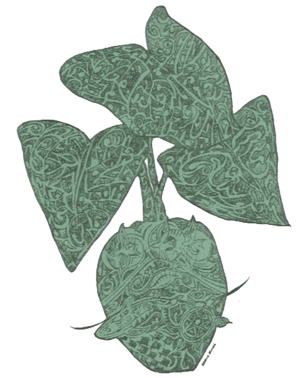 The 14th Annual East-Maui Taro Festival
March 31 and April 1 & 2, 2006 Hana, Maui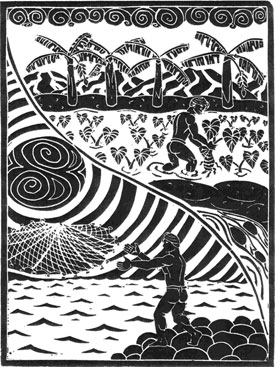 The 13th Annual East-Maui Taro Festival
April 1, 2 & 3, 2005 Hana, Maui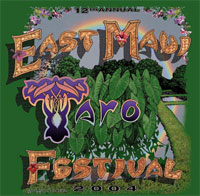 The 12th Annual East-Maui Taro Festival
July 24th and 25th, 2004 Hana, Maui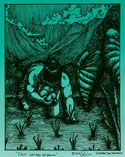 11th Annual East-Maui Taro Festival
March 28, 29 and 30, 2003 Hana, Maui
10th Annual East-Maui Taro Festival
April 12, 13 and 14, 2002
9th Annual East-Maui Taro Festival
March 30, 31 and April 1, 2001

8th Annual East-Maui Taro Festival
March 31 and April 1 - 2, 2000
7th Annual East Maui Taro Festival
March 26, 27, & 28, 1999
6th Annual Festival
March 27, 28 & 29, 1998

5th Annual Festival
April 4-6, 1997

4th Annual Festival
1996
---

---

East Maui Taro Festival, Inc.
P.O. Box 295
Hana, Hawaii 96713

For scheduling and information call 808-375-3317.

E-mail: info@tarofestival.org

www.TaroFestival.org